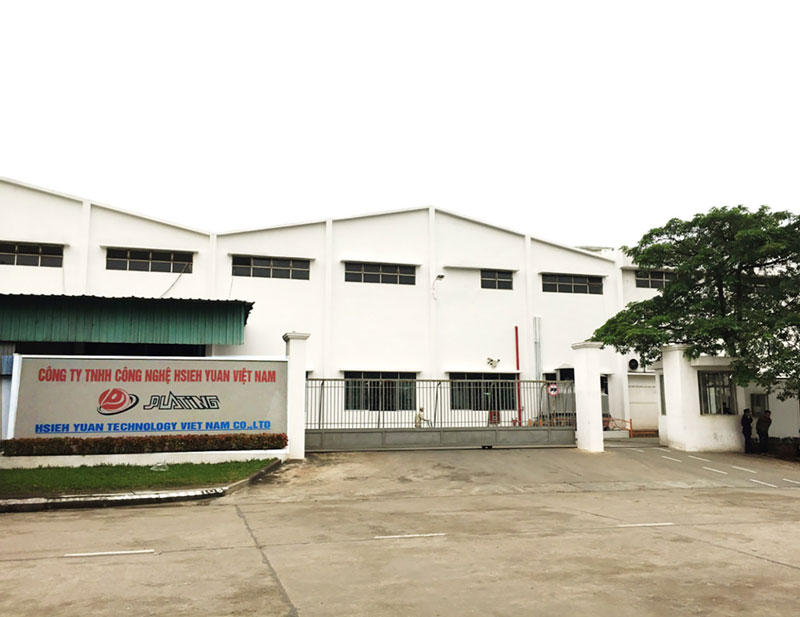 HSIEH YUAN TECHNOLOGY VIET NAM Co.,Ltd. (VHS)
established originally as VPIC1's plating factory (Vietnam Precision Industrial No1 Co.,Ltd) in 2004. We specialize in surface treatment including: polishing raw products' surface of Steel, aluminum and electroplating as: zinc-chrome, nickel-chrome, hard chrome, copper, nickel-zinc alloy plating. Our range of products are mostly served automobile, motocycle manufacturing industries and electronic industry, and some are used for household production or construction.
By using chemicals from the world-class suppliers, together with enthusiastic, experienced and technical skilled employees, we receive trust from internal and external customers, such as:  POLARIS, HONDA,  YAMAHA, DENSO, HAMADEN, DUCATI, PIAGIO, ARJO, AHM, … We are proud to be assessed as one of the highest quality suppliers in Asia by POLARIS's plating expert.
As a plating company, HSIEH YUAN especially cares about environment protection. We've built up gas exhaust and water treatment systems before releasing outside and kept on implementing the best method of chemical management. We guarantee to give you the best caring, highest quality and the most suitable delivery following our built-up standard systems: ISO 9001:2008 and ISO 14001:2004.